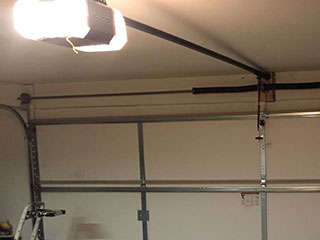 Our team of technicians has years of experience with all types and brands of openers. By relying on the expertise of our team members, we can help you solve whatever issue you're dealing with. Whether you're in need of a full unit replacement or minor adjustment, you can count on us to help you out.
We're Opener Experts
With years of experience, we're prepared to assist you regardless of the make or model your system uses. As the underlying cause of a problem is usually not that easy to identify, our expert technicians can help you determine both the cause and the best solution for your specific situation. If your garage door fails to open completely or moves improperly, or if you're facing programming difficulties, we are the team for the job!
From Complex To Common
Openers can be prone to all kinds of different issues - the most common ones include faulty remote controls, programming issues, limit switch problems, inappropriate wirings, or even misadjusted close-force settings. In all cases, from complex to common and fairly simple issues, we're here to help. In the event you need a full replacement, or the malfunction affects multiple parts, we can provide you with an all-around opener repair service. Before leaving, we'll ensure that your door operates safely as it should.
Rapid Response Service
As sudden opener malfunctions can seriously affect your schedule, and pose possible security threats to your property, our team is prepared to provide you with a swift and professional solution if you're dealing with an urgent issue that needs to be addressed as quickly as possible. We are prepared for emergency situations and understand that time is paramount in these circumstances. You can rely on our quick and professional garage door opener service in any situation!
Get In Touch Today
Whether you're experiencing symptoms already or think it's time to get your safety features inspected, reach out to us today. Our team is awaiting your call and will make sure your door functions properly in a risk-free way.
Need more? We also provide:
Garage Door Safety Inspections
Opener Sensor Replacement
Oil Tempered Torsion Springs