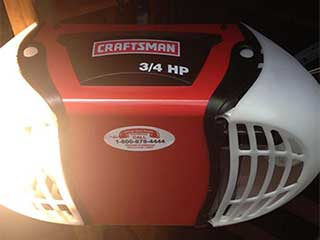 The sound of metal scraping against metal can be earsplittingly annoying. It's even more disturbing when you hear this nasty sound coming from your garage door on a daily basis. Although there are a number of reasons why the system suddenly became noisier than it used to be, there are generally three main causes for this type of issue.
You Could Have Worn Out Rollers
The purpose of the garage door rollers is to helpthe panelsmove smoothly along the tracks. As their name suggests, they should always roll effortlessly and not encounter any resistance. Rollers that start to lock can make quite a ruckus and usually only do so if they are worn out. If that's the case, it is important to get them replaced as soon as possible. Of course, if they still look like they are still in good condition, you may just need to lubricate them a little and operate the door a couple of times.
Don't Forget The Springs
Since they are probably the hardest working parts of the entire system, your garage door springs can be the source of a lot of "squeakage". They too could do with some proper lubrication, as it won't just keep them silent, but also reduce their wear and tear.
Your Chain Drive Could Need Some Adjustment
A garage door opener that uses a chain drive is always going to produce more noise than one that uses a belt drive. But even that default amount of noise can be mitigated if you make sure to lubricate the chain on a regular basis. As with all moving metal parts, the chain is subject to wear and tear so if it still makes noises after lubrication, you may need to get it adjusted. This is usually a job more suited for a professional technician. Our team will be happy to help you with that. In fact…
When In Doubt, Call For Help
A noisy garage door is usually a symptom of a much larger problem. It is not wise to play the guessing game with such an expensive and complex piece of machinery, and you should consider the sounds your door is making as a cry for help. To be sure the source of the noises is properly identified and taken care of, always call our team at Garage Door Repair Ocoee to get our technicians to solve the problem quickly and effectively.