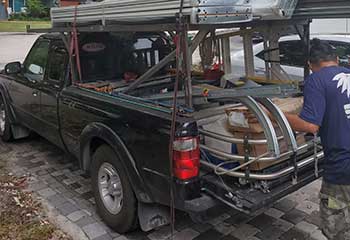 Garage Door Troubleshooting
Customer Issue: Not being able to close the garage door compromised home security and made Mr. Jackson run late for work.
Our Solution: We arrived as soon as possible and started with a visual inspection. Springs and cables were fine and the tracks were properly aligned. We noticed that the brackets holding the sensors were a bit loose, so we tightened them into their correct position. We also checked the wiring and cleaned the lenses, but this didn't solve the problem. So, we decided to reset the open and close limit and this quick adjustment made all the difference!
Allen Jackson
- Orlovista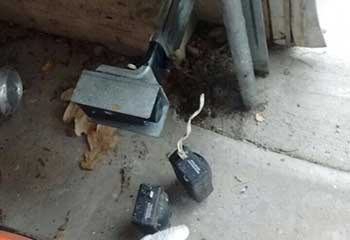 Sensor Alignment
Customer Issue: The Dorson's garage door wouldn't close properly, and Kenzi found the sensor lights blinking to indicate a disconnected beam.
Our Solution: First, our team cleaned both photo eye lenses thoroughly and checked their external wiring to make sure. Then, after loosening them from the door frame and carefully aligning and leveling them again, testing began. The garage door opened and closed as intended with the new sensor alignment.
Kenzi Dorson
- Tildenville
Spring Replacement
Customer Issue: A spring abruptly broke, which meant that it required a fast replacement.
Our Solution: Our team had the customer drive his car outside, unplugged the opener, locked the door closed, and then very carefully removed the damaged spring. We then installed the new torsion unit, lubricated it, and reconnected everything for testing.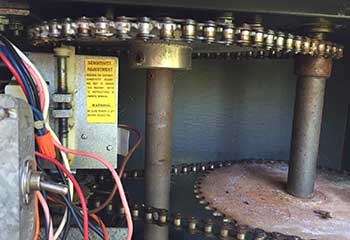 Opener Repair
Customer Issue: Malfunctioning opener.
Our Solution: We inspected the drive system and the safety sensors and found them to be in a good condition, which led us to examine the main unit. We quickly discovered that the motor gear was worn, so we replaced it with a new one and then made sure the unit returned to its proper operation.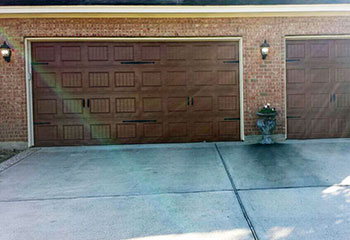 New Garage Door Installation
Customer Issue: Wanted a new door.
Our Solution: We made several suggestions that matched the customer's needs. After some deliberation, he decided to get a garage door from the Clopay CLASSIC™ WOOD collection. After we installed it for him, he was extremely pleased with the new visual appeal it gave his home.
Taylor Zemke
- Winter Garden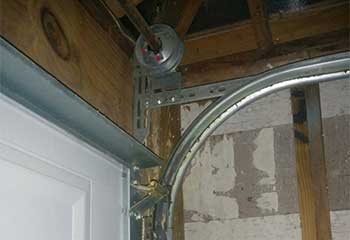 Track Replacement
Customer Issue: Rusty garage door track.
Our Solution: We inspected the system and quickly learned that the left horizontal track was rusty and bent. We released the door in order to close it, and then removed the damaged track and installed a new one in its place.